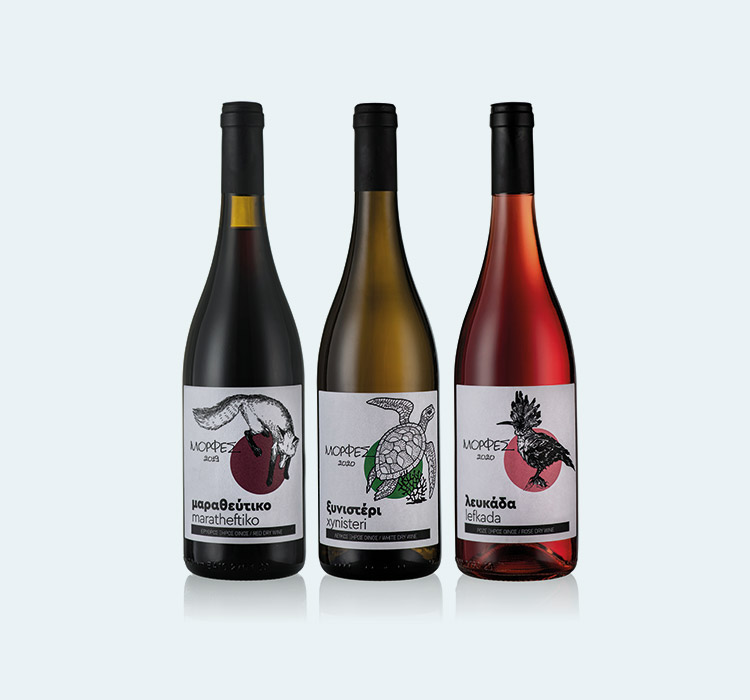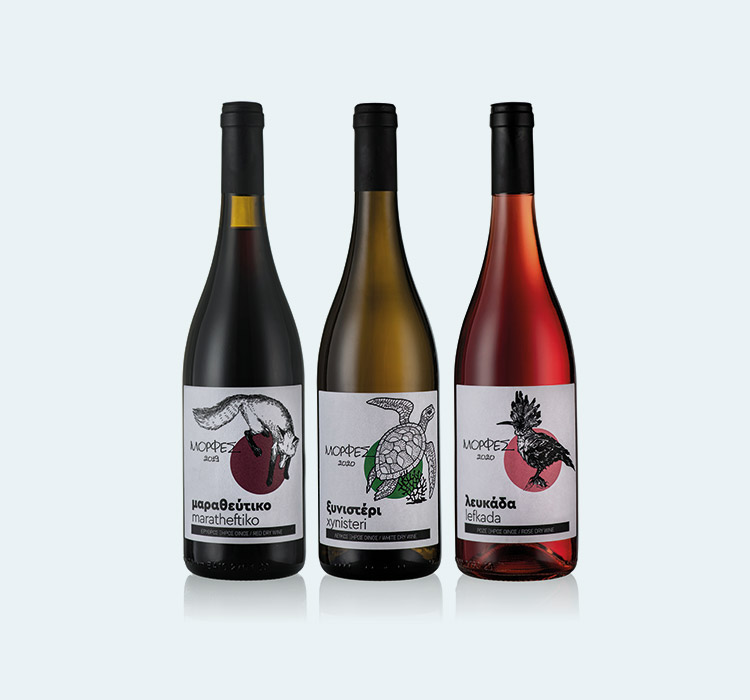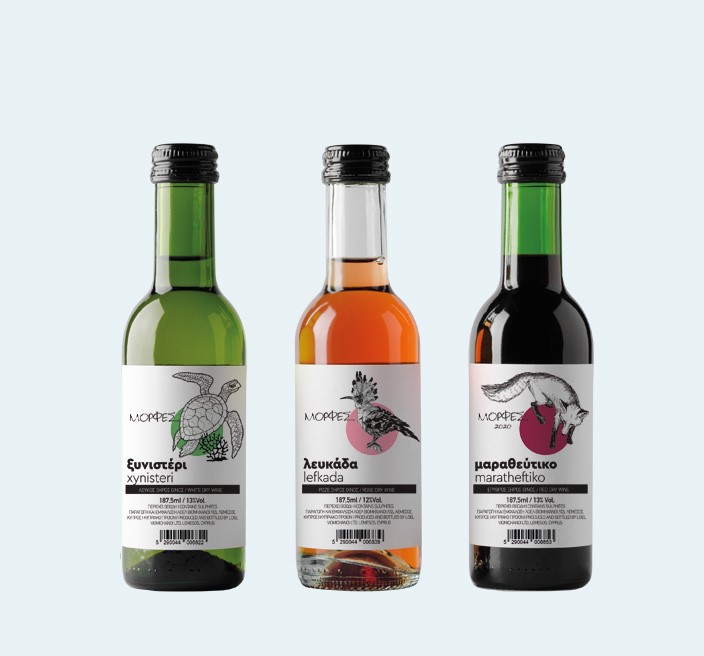 Morfes
Presenting Morfes, a Cypriot range of wines, made from local varieties and illustrated with indigenous animals of the island.

Maratheftiko
From selected Maratheftiko vineyards of the Panagia region, grown at an altitude of 950 meters. Bright and deep red in colour. The nose unfolds with aromas of raspberry, forest fruits and hints of pepper. Accompanies barbecued meats, pastas with red sauces, cheeses and spicy sausages. Served best at 16-18°C. During the summer months, keep refrigerated in order to chill before serving.

Xinisteri
From selected Xinisteri vineyards of the Paphos region, grown at an altitude of 900 meters. A sharp acidity that heightens the rich and full flavor leaving a pleasant and long lasting after taste. Accompanies salads, shellfish, seafood, pasta, sushi, sashimi and poultry. Served best at 8-10°C.

Lefkada Rose
A blend of 85% Lefkada and 15% Grenache grapes from vineyards of the Polemi region in Paphos, grown at an altitude of 750 meters. Dizzying aromas of ripe cherry, strawberry and rose petals with a full and complicated palate. Accompanies fish, pastas, traditional Mediterranean dishes, light cheese and fruits. Served best at 14°C.